This blog post is a review of "The Passivhaus Designer's Manual: A technical guide to low and zero energy buildings" published in October 2015 and edited by Christina J. Hopfe and Robert S. Mcleod. Until now, there hasn't been an English language manual for Passivhaus Designers. Training courses include relevant teaching material, but it is only available for course attendees and makes the most sense in the context of the course. This book covers all the main topics of a Passivhaus Designer course in an accessible and technically detailed format.
It is intended to provide a technical reference on important topics that often require more detailed explanations than can be found in most introductory handbooks. It is assumed that those reading the book will already be familiar with the fundamental principles of low energy design.
It is a design-focussed manual, bringing the academic and practice-based knowledge of the long list of authors together into one volume. Suitable background information is provided for each topic, but the main thrust is towards practical application in designing Passivhaus, or low and 'zero-energy' buildings.
Passive buildings are not all about technology. Their greatest benefits are not in avoided costs and emissions but in quality of life. Why did people meeting around our dining room table stay alert and cheerful all day, than in an ordinary office, become sleepy and irritable in half an hour?
– Amory B. Lovins, Cofounder and Chief Scientist, Rocky Mountain Institute
The Passivhaus Designer's Manual could easily be the textbook for a Passivhaus Designers course. It will certainly become the reference book of choice for many Passivhaus Designers and the source of self-study for many aspiring Passivhaus Designers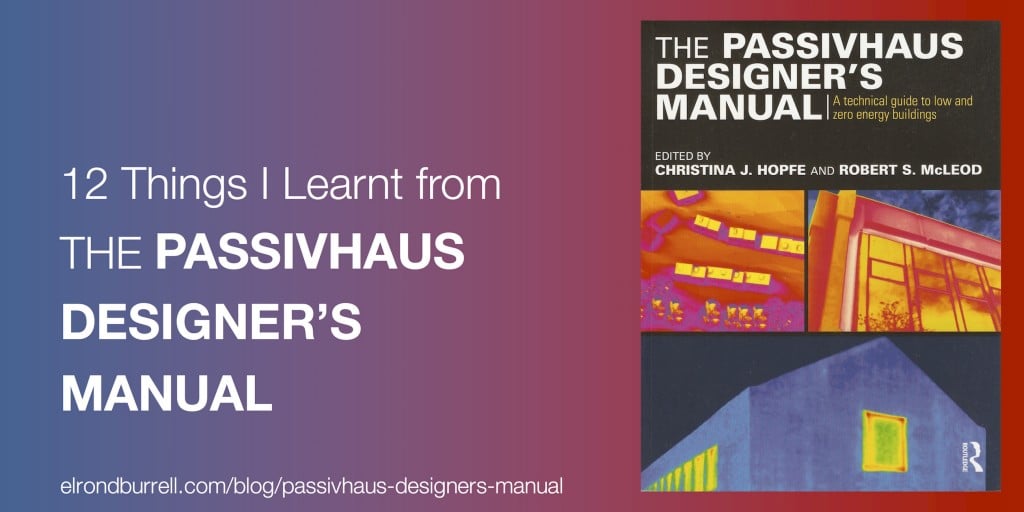 Continue reading →